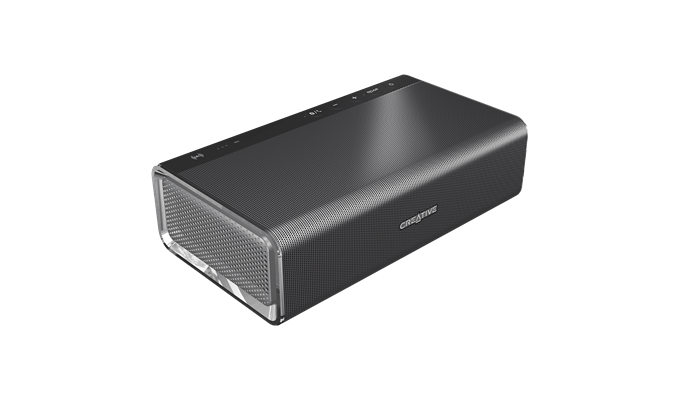 Sound Blaster Roar: A Booklet-sized Speaker with Mind-shattering Audio
The Sound Blaster Roar is designed to outperform existing home sound systems.
A contender in the wireless speaker market, it is a compact and portable booklet-sized speaker that delivered amazingly powerful, precision-tuned, high fidelity sound.
This is the portable speaker that represents the pinnacle of portable wireless audio, and marks the redefinition of the home stereo and wireless speaker market - wireless connectivity, portability, high fidelity and audio power all tightly packed in a compact enclosure.
Sound Blaster Roar differentiates itself with its bi-amplified design that utilises two amplifiers - one dedicated to driving the lows and mids, and another one dedicated to delivering the highs. This allows the speaker to produce uncompromisingly clear, high definition, well balanced music.